Through the Arts for Socialization Classes, people with intellectual disabilities join with community members to enjoy a wide range of hands-on art activities that challenge them to try new experiences while benefiting from: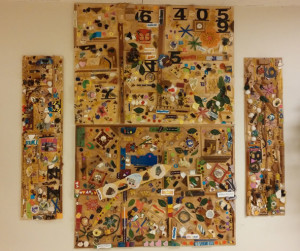 Using different parts of their brain
Learning new skills
Improving hand/eye coordination
Socializing and cooperating with others in group projects
The Arts for Socialization classes help consumers turn "I can't" into "I can!" Faced with a new experience, consumers may feel unsure, awkward and self-conscious. PEP's supportive staff members and volunteers help consumers overcome their fears, experience success, and develop self-confidence!
Completed art projects are displayed with pride at PEP, but the true results are the fun memories, success and changed attitudes that clients walk away with.
The Arts for Socialization Program offers painting, clay sculptures, gardening, computer art, cultural outings, scrap booking, and more.
Most classes meet Monday evenings from 4:00 – 6:00 pm. Sessions are from six to eight weeks. For more information, please contact Lisa Hannum at 215-952-4272 or lisa.hannum@pepservices.org.