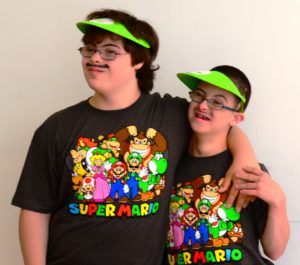 Registration is open: Camp PEP Application
Information about the Camp PEP 2017 Scholarship Program.
Since its inception in 1969, Camp PEP has been providing exceptional social, cultural and recreational experiences for children and adults with intellectual disabilities. Camp is held four weeks each summer during July and August. A talented and dedicated staff of counselors and volunteers insures that campers enjoy a typical camp experience while working to reach their individual goals.
Besides having fun, campers advance in independence, self-reliance, and personal dignity. Campers may attend some or all of the four-week day camp. The camp fee includes supplies, meals and snacks, field trips and round trip transportation from most Philadelphia neighborhoods.
Campers are assigned to small groups based on their functional ability, age and individual needs so each camper can benefit from greater individual attention. Special education teachers provide a daily curriculum that includes art, music, crafts, sports, swimming and dance and field trips. As they participate, campers develop peer relationships and enhanced skills and behaviors.
For more information, please contact Robert Scott at 215-952-4288 or robert.scott@pepservices.org.