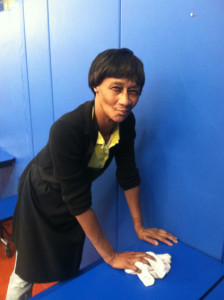 Looking for quality employees? Find out what John Page, the President of the Wells Fargo Center already knows: PEP Employment Video
PEP's Community Integrated Employment (CIE) matches employers with reliable, well-trained workers from PEP. Consumers have worked under PEP's guidance at locations such as the Wells Fargo Center, Rittenhouse Claridge Apartments, Wal-Mart, UniqueSource, McDonald's, CareerLink, Pennsylvania State Liquor Control Board, and various other state agency offices and private businesses. The program helps individuals with intellectual disability achieve workplace literacy, find work, and succeed at employment.
Manufacturing and Production Services
Our facility – conveniently located near downtown Philadelphia – has 20,000 square feet of work space. PEP Production Services can fulfill orders from several hundred pieces to as many as several million – all at a price that small and large companies can afford.
The quality of our services, including workers with disabilities is so good that some of our employees have been selected for state-wide "Worker of the Year" awards from hundreds of nominees!