Because of the many legally mandated privacy regulations (including HIPPA, which regulates medical information), many businesses and private companies, as well as conscientious individuals, require document destruction.
Trained, supervised workers at PEP will collect, shred and dispose of documents efficiently and confidentially. This cost-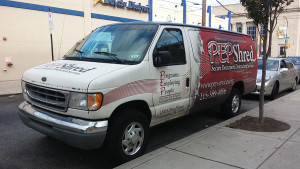 efficient service can handle whatever quantity of medical, legal, insurance, financial or personal paperwork and documents needing to be destroyed. Our friendly, knowledgeable employees will even pick up your documents and dispose of the shredded material for you!
Our secure document destruction process includes collection and storage of your sensitive documents in locked collection bins, our staff and consumers pick up these secure bins and move them and their contents to our processing location. All documents are kept under lock and key until feed through the HSM shredder bailer machines. Only authorized employees can access and handle these documents ensuring you and your clients' privacy.
Documents are finely shredded and compressed in 150 lb bales, once through the shredding process no information is identifiable. Customers receive a manifest, if desired, for their documents indicating pick up date, shred date and final disposal to track the destruction process. These bales are shipped to paper recyclers that process the by product of the shredded documents into recycled paper.
For more information, please contact Beth Ryan at 215-952-4278 or beth.ryan@pepservices.org.