You name it, our workers can do it. Light assembly, kit assembly, product assembly, hand assembly, small parts assembly and contract assembly.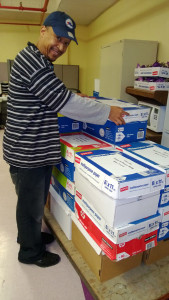 Our spacious, comfortable facility has flexible work stations to meet your job specifications, and our qualified, professional staff will work with you to get the job done right, on time, at an affordable price, every time.
Join corporations like Webb Manufacturing, Melrath Gasket, Threaded Screw Products Co. Inc. and others who have benefited from our packaging services. See how efficient and effective PEP can be!
For more information, please contact Beth Ryan at 215-952-4278 or beth.ryan@pepservices.org.